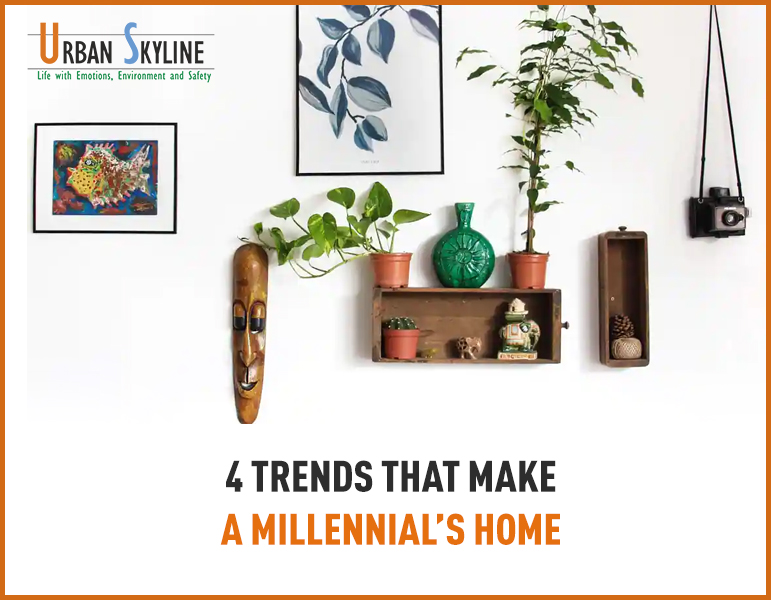 On 26th April 2022, By Admin
With many in their 30s, Millennials or Generation Y are getting ready to invest in the real estate industry. Young couples or even singles are taking the plunge to fulfill the dream of owning a home. Given their flexible work schedules and limited budgets, their home buying needs have changed significantly. Today's tech-savvy home buyers like to incorporate aesthetics and functionality into their lifestyle, emphasizing work-life balance. At the same time, they are environmentally conscious and want to integrate nature into their daily living. Suburbs appeal to them more due to the affordability factor and the modern amenities developers provide  in their luxury and premium properties.
Let's look at what millennials are looking for in their dream home.
More indoor spaces
More indoor space is gaining popularity in the modern lifestyle for its incredible advantages. More open spaces mean homeowners can add functionality to the space without an expensive remodelling process. They can create lounge areas or sit-out areas to entertain guests without feeling limited.
Updated kitchen
In modern urban lifestyle, where space is a luxury, having an updated kitchen benefits a streamlined workflow. An updated kitchen incorporates custom-built cabinetry, countertops, better storage spaces, and better-fitting modern appliances. Today's homebuyers prefer more open and flexible open space in their kitchen.
Open floor plan
Open floor plans are a relatively new concept that is trending because of their practicality. Open floor plans apply to common areas like kitchen and dining room, dining room and living room, and kitchen/dining/living room. Millennials embrace this concept because it gives a sense of openness and greater traffic flow while simplifying modern living.
Outdoor hangout space 
Outdoor-conscious millennials value more outdoor spaces like open green spaces to socialize with their neighbors. They want their outdoors to have more trees, walking trails where they can walk and talk, sit-out areas, or a meditation corner to relax in the lap of nature after a long workday. Functional and well-designed outdoors in a gated community have become the perfect antidote for healthy living.
Conclusion
If you are looking for homes in the suburbs, check out the tallest residential project in Ravet, Urban Skyline Phase 2 . Spread across sprawling acres of land, this project offers ample open green spaces, thoughtful amenities, and conveniences, creating a lifestyle that one would desire to possess. Urban Skyline Phase 2 provides luxury for every age group, from terrace amenities to podium features. Armed with exclusive amenities, it offers endless recreational options and emergency medical facilities making urban life a hassle-free one.
.