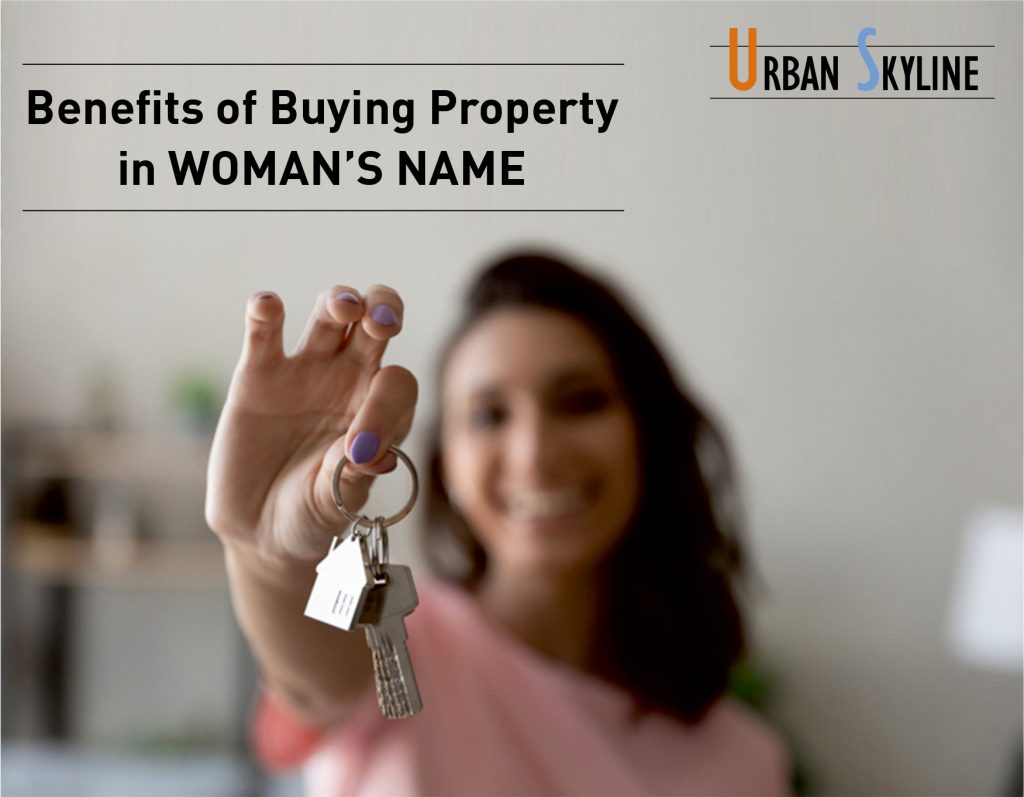 Women empowerment is underway. Bridging the gender income gap, gender equality is a full-force movement. In recent times, buying property in a woman's name is undoubtedly an act of empowerment. To establish their rights as equals in society, the government of India, a few states, and some banks have joined hands in this endeavor. Though benefits vary from state to state or bank to bank, buying property in a woman's name has become quite advantageous. Women enjoy additional stamp duty discounts or home loan benefits from banks or tax benefits in some states.
 In India, many of us are still unaware of property rights for women. Personal laws mainly control property rights for women. According to the Hindu Succession Act of 1956, women's property rights in all four faiths, including Hindus, Sikhs, Buddhists, and Jains, are fragmented. Later, the Supreme Court amended the Hindu Succession Act of 1956 to provide equal rights to daughters. Amended law treats all children equally.
Let's look at the benefits:
 Home loan benefits If you are planning to buy a property and want to get a home loan, then seek a home loan in the name of your wife. For women borrowers, banks provide a lesser rate of interest. Rates of interest vary from bank to bank, but discounts are around 1 % additionally for a woman owner. If the wife is working, interest on a home loan can be approximately 8.55, whereas, for her male counterpart, it is 8.60%. For those wishing to apply for a home loan, register the property in their wife's name. If the wife is co-applicant, one can redeem the benefit of lesser interest rates on home loans. 
Tax benefit on a home loan  One can enjoy tax benefits if the property is in a woman's name. If the property is self-occupied, then an additional deduction of interest summing up to an amount of 1.5 lakh every year will be offered. If the property is jointly owned, then-husband and wife both can claim tax deductions separately. 
 Stamp Duty benefits In many states, lower stamp duty has been set for women property owners. However, the exact percentage may vary from state to state. For instance, in Delhi, 7 % stamp duty is imposed for men property owners, whereas 5 % is for women property owners. In Jharkhand, for men, it is set at 7% whereas for women only Re1. In Punjab, it is 6 % for men, and for women, it is 4%. 
Few more nuances to keep in mind If the woman of the house has no fixed income, she may not get a home loan. If both husband and wife combine their income to buy the property, then the rental income earned on the property will be taxed separately. If a dispute arises in the future, the husband is equally accountable even if the property is named under his wife. 
 Last words
 If you are looking to invest in residential property in Ravet, then register the property in the name of a woman to get the tax benefits, home loan, and stamp duty reduction. Whether she is married or single, ownership in her name creates plenty of financial benefits. If she is earning, she can claim the benefits; if not, she can also claim the benefits at the time of purchase.