As the real estate market in Pune continues to thrive, one location that has emerged as a promising investment destination is Ravet. With excellent connectivity and a host of amenities, Ravet offers several advantages to investors. Whether you're looking for spacious apartments, residential flats, or commercial spaces, Ravet has it all. In this blog, we will explore the compelling advantages of investing in Residential and Commercial Property in Ravet, Pune.
I. Prime Location and Robust Infrastructure in Ravet:
A. Strategic Location with Excellent Connectivity
Ravet is home to several reputed educational institutions, including schools and colleges. It ensures that residents can access quality education for their children without commuting long distances.
B. Well-Developed Infrastructure and Urban Amenities
Ravet offers a range of amenities and leisure options. Shopping malls, restaurants, and recreational centres cater to the needs of residents, providing them with ample entertainment and leisure opportunities.
C. Proximity to Healthcare Facilities
Ravet has a good healthcare infrastructure with hospitals, clinics, and medical facilities nearby. Residents can avail themselves of quality healthcare services without having to travel far.
D. Modern Transportation Network for Easy Commuting
Ravet enjoys excellent transportation facilities. The upcoming Metro project will further enhance connectivity within Ravet and other parts of Pune. Additionally, well-developed roads and public transportation options make commuting convenient for residents.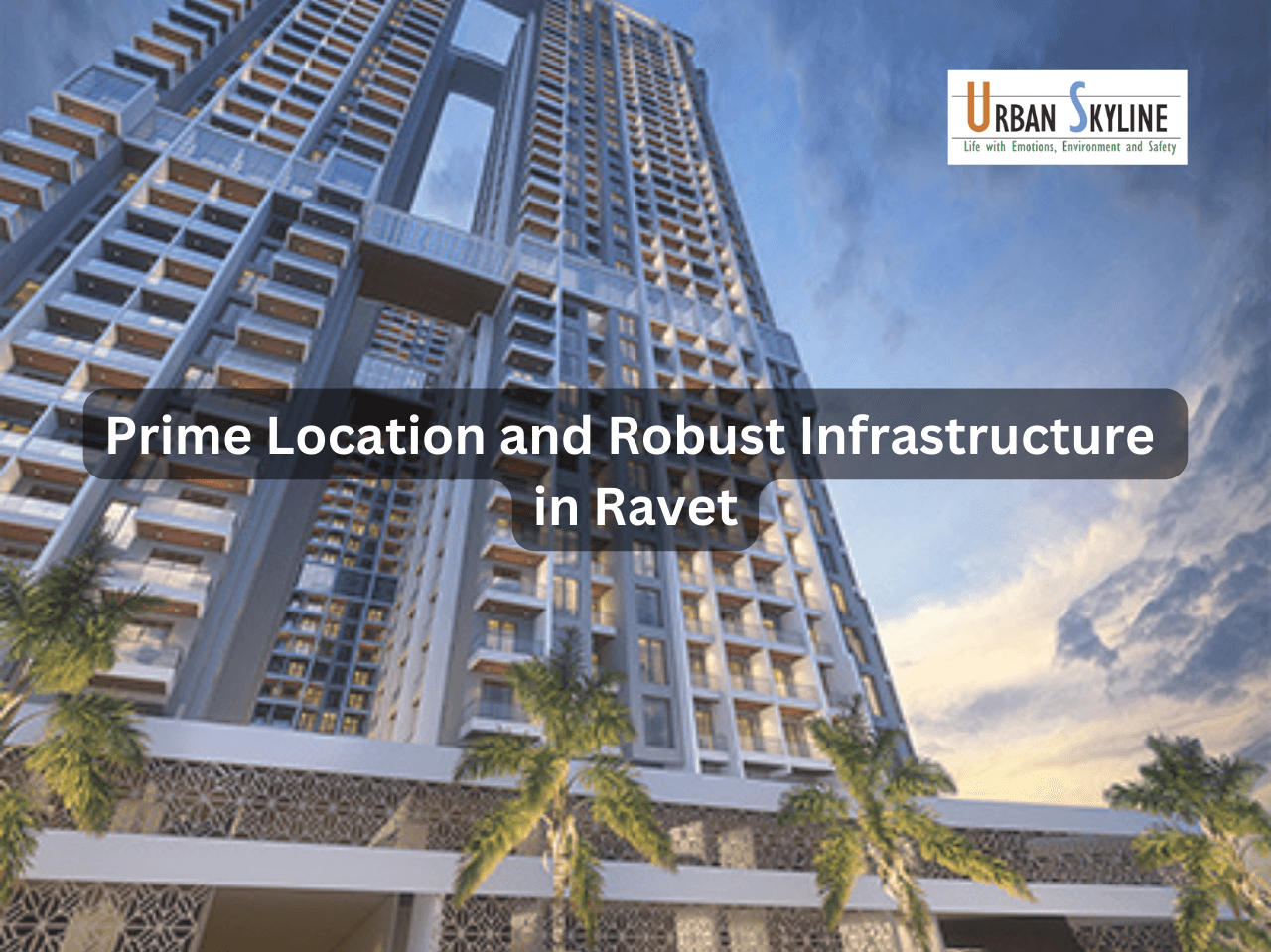 II. Promising Property Value Appreciation in Ravet:
A. Emerging Investment Destination with Growth Potential
Ravet has emerged as a growing investment destination due to its strategic location and development potential. In the coming time, as the area continues to develop, property values are expected to appreciate over time.
B. Strong Economic Outlook and Development Prospects
Pune has a thriving economy, particularly in the IT, manufacturing, and automobile sectors. This favourable economic outlook contributes to the growth potential of Ravet's property market, attracting investors and supporting property value appreciation.
C. Analyzing Property Valuation for Informed Investments
Conducting a property valuation analysis can help assess the potential appreciation of Residential and Commercial Projects in Ravet, Pune. Investors can make well-informed decisions by tracking price trends, maximizing their profits and minimising risks.
III. High Rental Yields and Demand in the Ravet Property Market:
A. Favorable Demographics and Increasing Rental Demand
Ravet benefits from the demographic profile, with a growing population of working professionals, students, and families. It creates strong-rental demand, leading to potentially high rental yields for property investors.
B. Affordable Properties for Attractive Rental Returns
The affordability of Spacious Apartments in Ravet Pune compared to other prime locations in Pune makes it an attractive choice for tenants. This affordability factor contributes to higher occupancy rates and rental yields for property investors. The rise of the middle-class population in Pune has increased the demand for affordable housing and rental properties. Ravet, with its affordable property prices, attracts tenants from this segment, ensuring good rental returns.
C. Effective Rental Management Strategies for Maximizing Yields
Implementing effective rental management and marketing strategies can maximize rental yields on Ravet properties. Engaging professional property managers and leveraging online platforms can help attract quality tenants and ensure optimal rental income.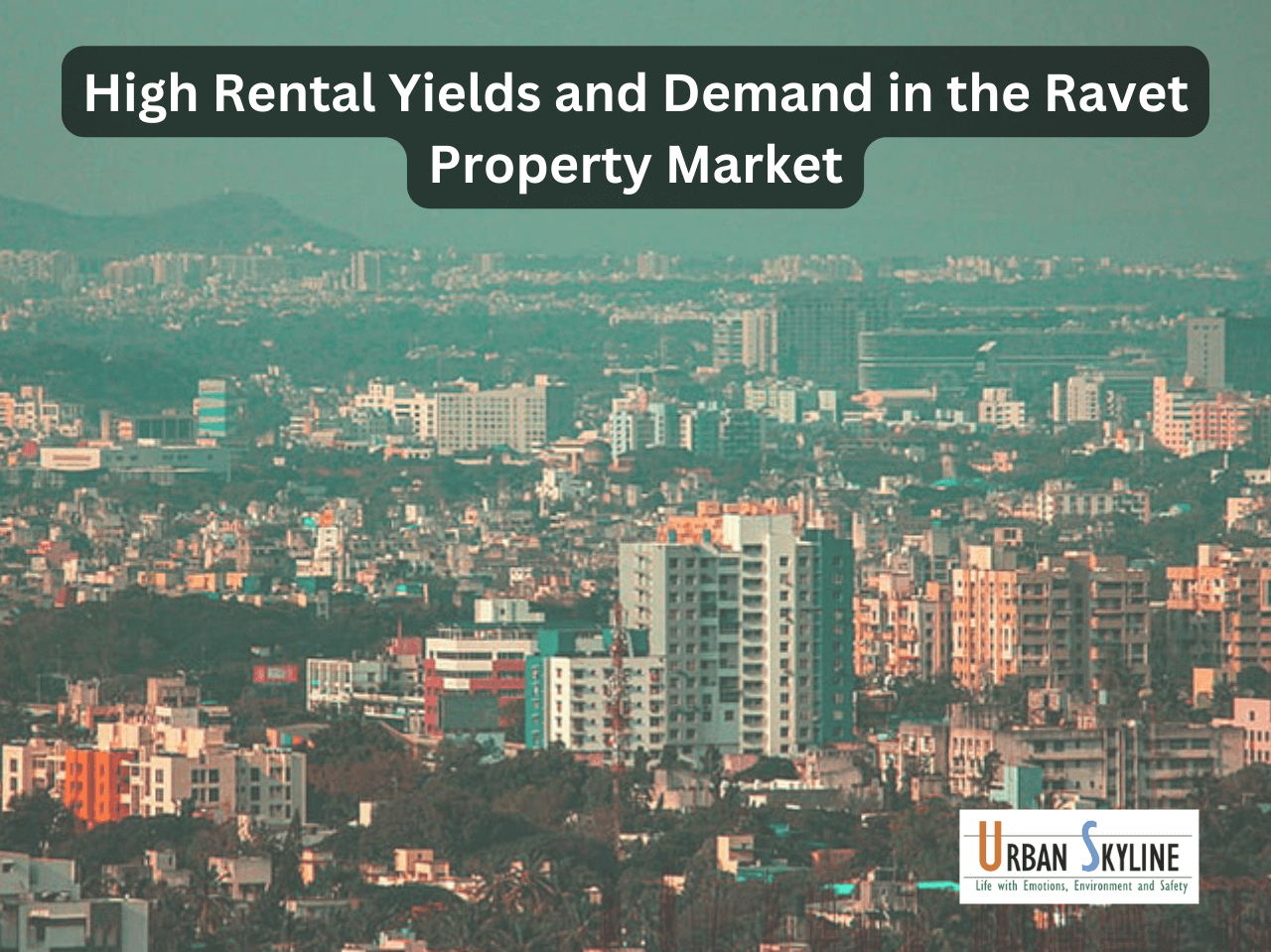 IV. Secure Investment Environment in Ravet:
A. Reputable Builders and Quality Construction Standards
Ravet has witnessed the presence of reputable builders and developers who have delivered quality projects. Investing in Residential and Commercial Spaces in Ravet, Pune, developed by reputable builders adds trust and reliability to the investment.
B. Transparent Legal Framework and Property Regulations
Pune has a well-defined legal framework for property transactions, providing a transparent and secure environment. Investing in real estate requires proper verification of all legal aspects, including property documentation.
C. Regulatory Compliance and Consumer Protection
As such, MahaRERA is crucial in ensuring transparency in Pune's real estate market. This regulatory framework ensures accountability and consumer protection, making Ravet a safe investment destination.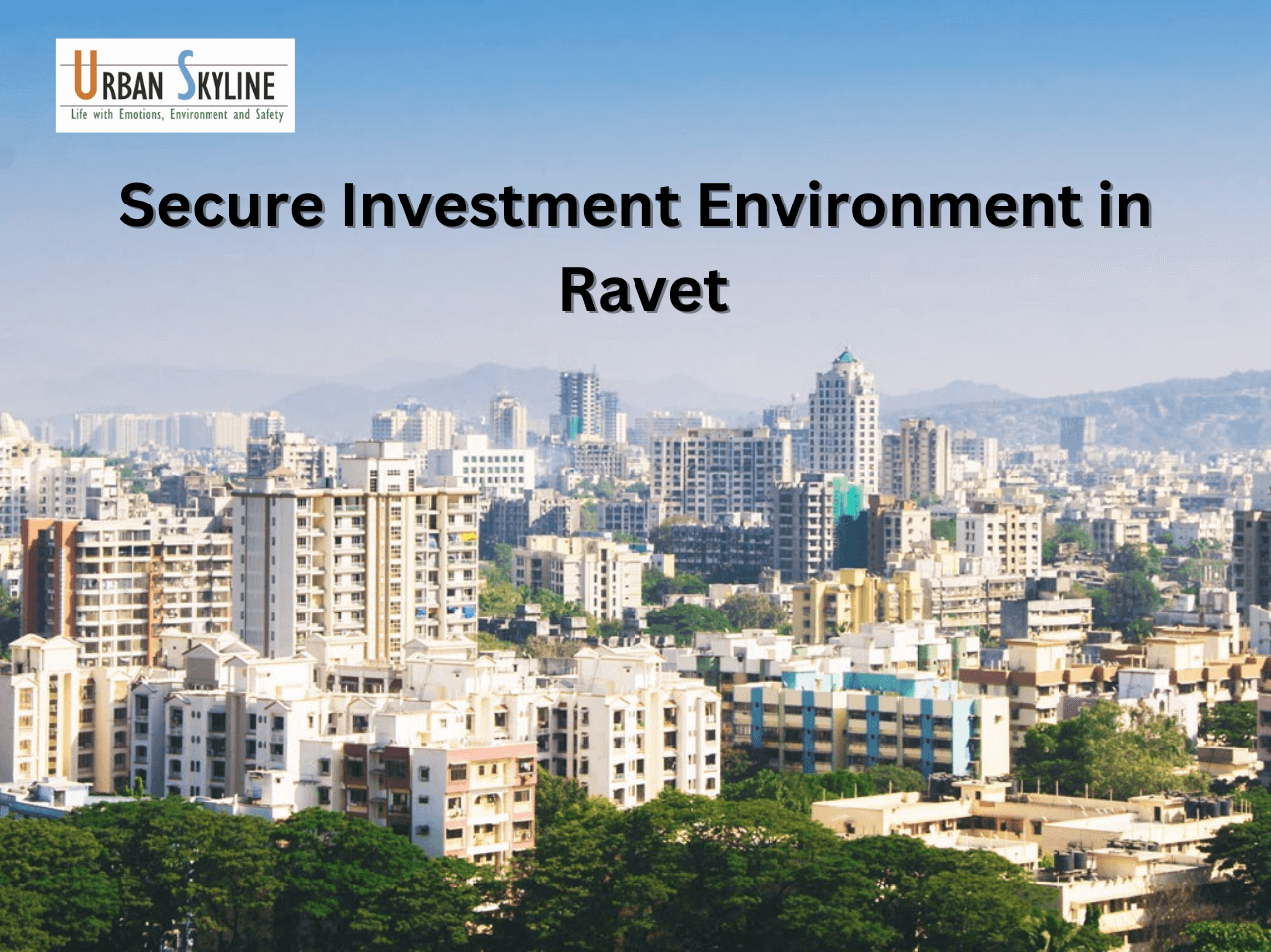 Wrapping Up
Before investing in Residential Flats in Ravet Pune, consider factors like location, project reputation, rental demand, and long-term growth prospects to make an informed investment decision aligned with your financial goals. If you are looking for residential or commercial projects in Ravet, Pune, look no further than Urban Skyline. The Urban Skyline, with its exquisite and unparalleled features, presents an array of compelling advantages tailored to meet the discerning needs of astute investors. It is an excellent investment opportunity for those seeking lucrative returns in the ever-growing real estate landscape.