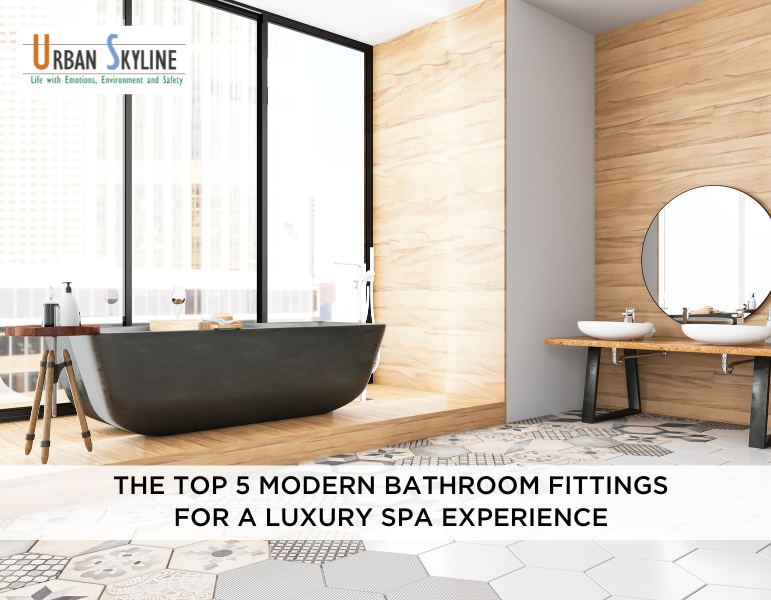 On 17th February 2022, By Admin
Are you dreaming of a luxurious spa experience from your tranquil home? You don't need a bathtub to appreciate a modern, well-appointed bathroom but some cozy spa vibes. Here are five modern bathroom fittings that can turn your bathroom into a luxurious spa. But the process begins by clearing the extra clutter to create space and the illusion of a spacious bathroom. 
Invest in high-quality materials for the tranquility quotient 
You can invest in cutting-edge stone countertops like marble or granite to enhance the sense of timelessness and warmth. Add soft and plush towels and bath mats made of natural materials like cotton or bamboo to give an inviting touch. Add natural elements like plants or incorporate calming colors like soft blues or greens, contributing to the tranquility of the bathroom.
Stick to tonal colors 
Palettes of neutrals, blues, and greens usher in the restorative power of nature. In addition, you can incorporate natural materials like wood, stone, and plants to make the space more tranquil and inviting. 
Roman tub faucets 
Elegant Roman tub faucets can give a bathroom a luxurious look. These elegant fixtures are clean and have simple lines with earthy tones. A polished chrome faucet adds a pop to your bathroom. 
Flush shower tray 
A flush shower tray creates a seamless and modern look in the bathroom, as there is no visible step or lip between the shower area and the rest of the floor. Apart from enhancing the aesthetic appeal, a flush shower tray enhances the elegance and functionality of the bathroom.
Home spa features 
For a spa-like experience, install a steam shower or include a big soaker tub to immerse your worries. Put some aromatherapy candles or essential oils to create a soothing atmosphere. For added comfort, tuck some soft and plush towels.
Urban Skyline phase 2 in Ravet, the tallest tower of Pune, offers luxurious homes equipped with state-of-the-art amenities, branded fixtures, and features for the kitchen and bathroom. From modern appliances to granite countertops, this residential project provides a sense of luxury and exclusivity. If you are looking for a luxurious apartment for sale in Ravet, explore Urban Skyline phase 2 near Mumbai- Pune expressway.