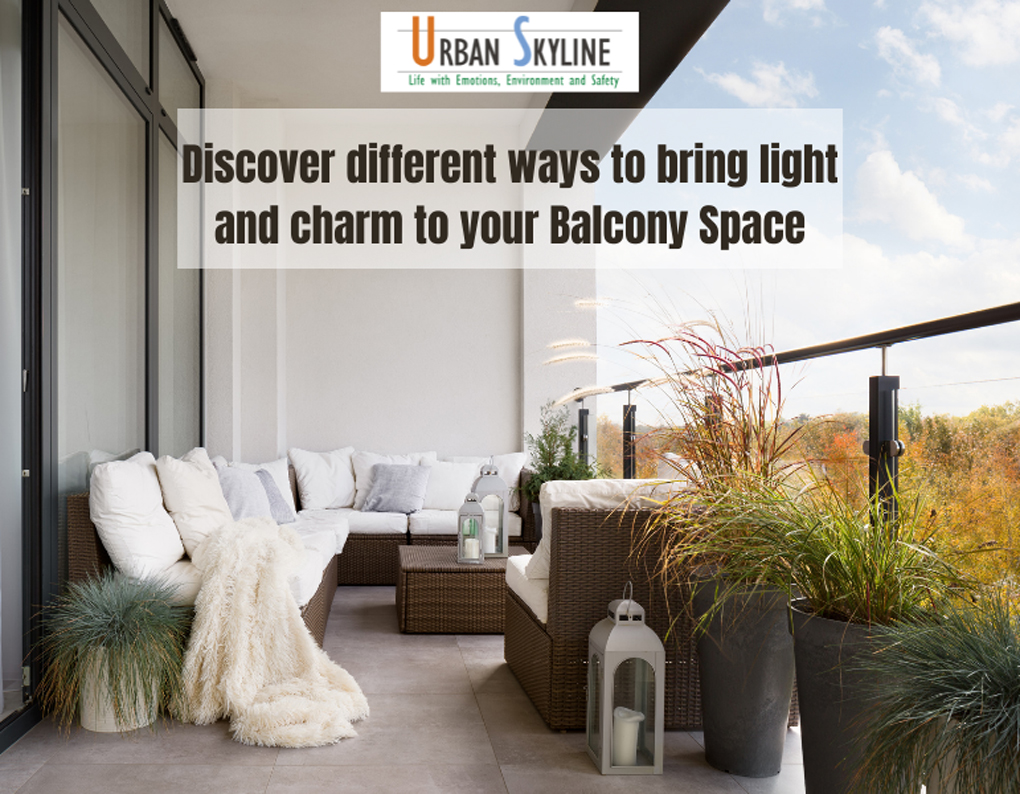 We all look to spend more time outdoors but for people living in a city apartment, galleries and private outdoor spaces is a dream. If you are having a balcony, then putting a few chairs won't be enough to wow your friends. If you have a private outdoor space to call your own, here are a few ways to make it perfect with the season's hottest decor trends.
Integrate greenery in outdoor space
The fusion of greenery in both indoor and outdoor spaces is becoming a trend. A mix of stones and grass along with natural or faux grass adds up a lot of cool treatment to your outdoor spaces. A lot of plants in a well-ventilated and well-lit balcony with a coffee table and easy chairs can turn your outdoor space into functional green decor.
Accessorize with outdoor rugs
Bring your indoors outside with colored or patterned rugs that add the finishing touch to an outdoor room. For example, a neutral rug is best suited for defining the seating area. A pair of couches along with potted plants make it furthermore inviting. You can energize the space with bold color patterned rugs. For a cozy outdoor look,pillow-topped wicker chairs and potted citrus makes the spot ideal for cozy dinners with friends.
Shades of sunshine
Cozy up to your little outdoor space with warm yellow shades. A touch of mellow yellow is one of the easiest balcony decorating ideas around. Some comfy armchairs for a couch and mood-enhancing lighting accentuate with a nice city view.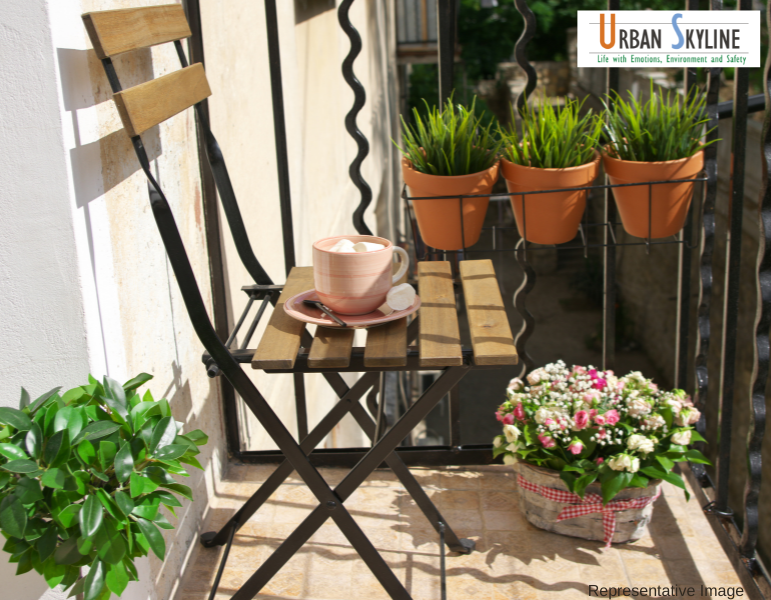 Glass doors for minimalist balcony
For a contemporary outdoor space look, the use of glass has become essential. Although floor-to-ceiling glass windows give you the best view but sliding glass doors can take your experience a notch higher. Transparent glass doors can bring in the scenery inside and turn your indoor space into an ever-changing canvas.
Spruce up outdoor space with mirrors
Spruce up your small outdoor spaces with standing mirrors that lean against the wall to create an illusion of higher ceilings. Select a corner of the small balcony for a mirror. Go for a round, ornate, or square mirror to hang it over the couch and complete the look by adorning it with fairy lights.
Summary- If you are planning to buy a home then explore Urban skyline phase 2- in Ravet spacious rooms and galleries give you ideas on sprucing up your outdoor space. 2,3,4,5 and 6 BHKs in Urban Skyline are not only spacious but also provide you with a majestic view of the city skyline from your outdoor spaces. This residential project near Mumbai – Pune Expressway offers homes with multi-utility spaces and amenities that suit your lifestyle.