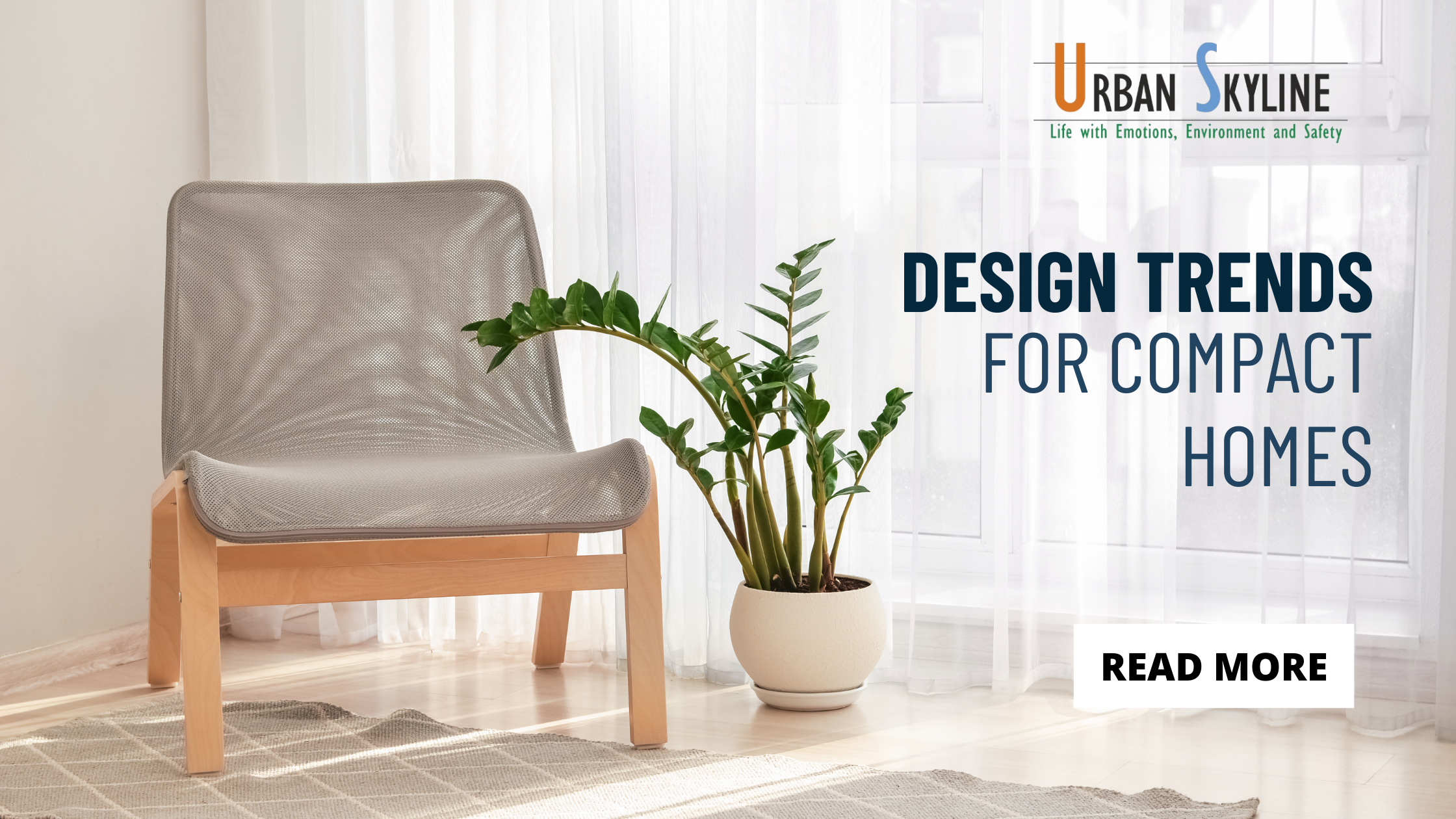 When designing a home, there are plenty of ideas at your disposal. Social media and the internet are flooded with ideas that can give you a daily dose of inspiration. However, finding the right decor for a compact room is a challenge! Here are 4 trending design ideas in 2022 that inspire you to give a stylish look to your compact living space. Check out these trending interior design ideas!
Create a magical aura with statement lighting
Super-bright light completely washes the entire look of a compact room whereas dim light can make the room gloomy. To make the small room attractive, use statement lighting like geometric light, wide fixtures, or artistic lamps to create a dramatic aura in the room.
Low seating areas for visual aesthetics
For small space interior design, a couch of one foot off the ground or two feet off the ground is best suited as it creates an illusion of more width and length of the room. For an understated look, opt for upholstered stools like poufs or Ottomans. To give the room a boho-chic look, go for floor cushions and add functionality to the room.
Strategic paintings for a stylish space
Any strategic painting can make a small room feel bigger. Likewise, a strategic layout with neutral or vibrant colors can make the room feel bigger. Avoid dark colors as they swallow up the space. For a soothing tone, use olive green.
Temperature control devices for a comfortable environment
Enhance the aesthetics of a compact room with a technical process like modern printed circuit boards that facilitates stronger wireless communication by connecting electronic devices.
Buying a home?
Planning to buy a home this year? Urban Space Creators has launched an iconic residential project in Ravet, the tallest residential building in Pune. The property is strategically located near Mumbai- Pune expressway in Ravet. Well-connected to important nodes like Mukai Chowk, Urban Skyline phase 2 gives the privilege of seamless connectivity to work hubs as well. It is well-connected to the Hinjewadi IT hub and industrial zone of PCMC. The project offers spacious 2-6 BHK apartments with luxury amenities for comfortable living. Explore 5 bhk in Ravet  at Urban Skyline phase 2 available for booking. Nestled in the lap of nature, the property offers ample open space and amenities like an open-air gym, walking trail, reflexology path, and many more: both indoor and outdoor amenities making this property ideal for luxury living in a prime location.