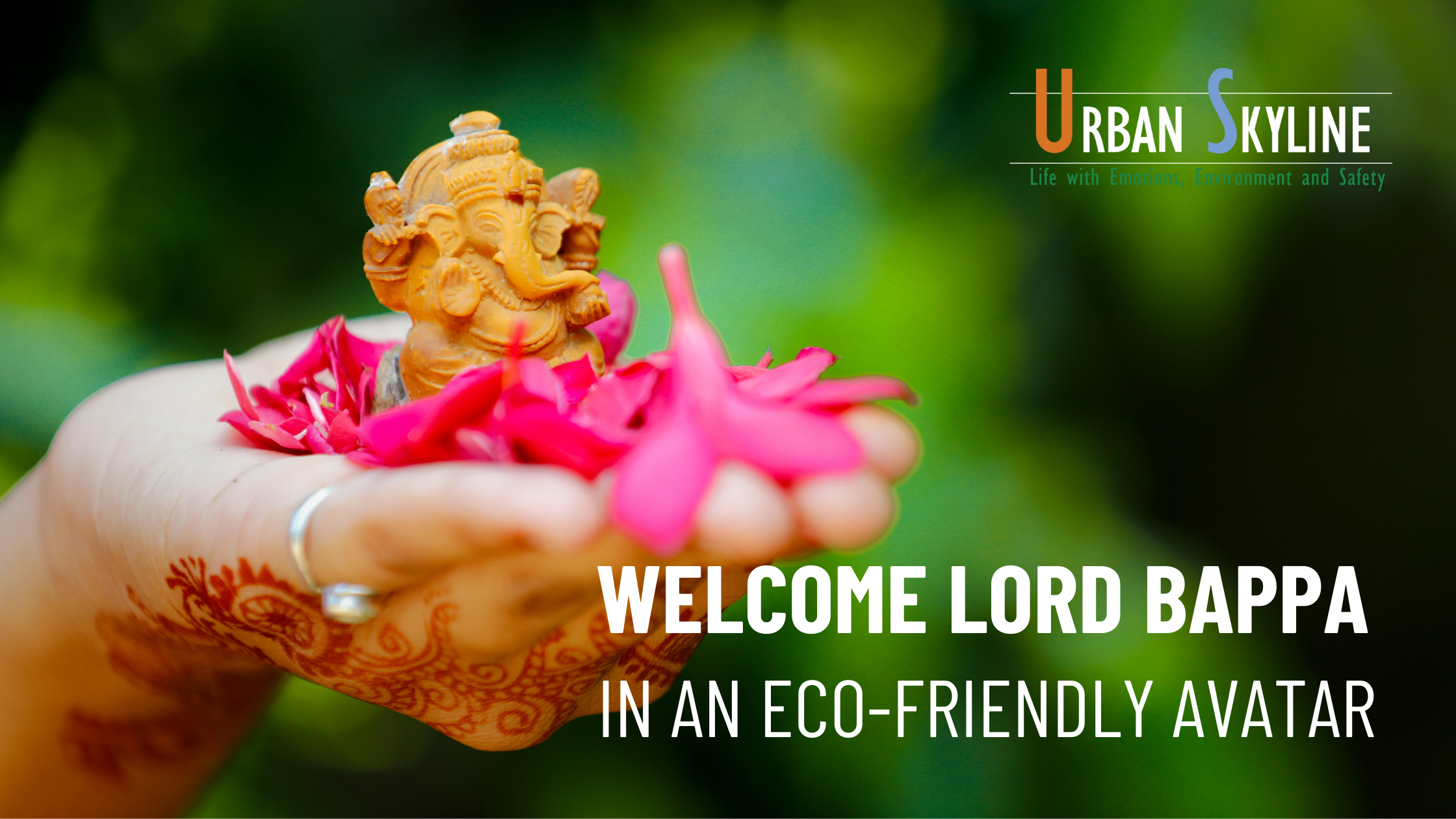 Festivals are a part of our culture. Ganesh Chaturthi is a trendy festival in Maharashtra. The festival is celebrated with fun and enthusiasm. The admirers of Lord Bappa welcome 'the god of wisdom and prosperity with utmost devotion. They decorate idols with immense zeal and worship for ten days. However, during visarjan rituals, idols are immersed in the river or sea, causing harm to the aquatic lives. We at Urban family celebrate the Ganapati festival in an eco-friendly way to conserve nature. From discouraging plastic bags to using energy-saving lights, we are gearing up to feel the festival's charm in a greener way. So soak in the magic of festivities with us.
Urban Skyline Phase2- One-stop address for all your home needs
Buying a luxury home in a thriving locality has become a trend. In Pune, the trend is gaining popularity more than ever post-pandemic. Several builders and developers have launched premium residential properties in suburb areas like Ravet, where you can choose a good luxury apartment for your loved ones. Urban Space Creators, reputed realtors in PCMC Pune, launched a premium project called Urban Skyline Phase 2 in Ravet, a rapidly developing suburb of Pune that features amenities giving an aura of luxury.
Ravet, a fast-developing suburb of Pune 
Ravet comes under Pimpri -Chinchwad municipality, located along the Pawana river. Once a sleepy region is now a bustling suburb that is rapidly becoming one of the significant real estate investment destinations. From social infrastructures to schools, colleges, hospitals, and other services, Ravet witnessed phenomenal development. Located on the northwestern side of Pimpri Chinchwad, Ravet is close to the major IT hub Hinjewadi and the industrial zone of the Pimpri Chinchwad. Due to its proximity to work avenues, Ravet is attracting a considerable number of migrating professionals willing to settle in Ravet close to their workplace. Bustling lifestyle cosmopolitan environment making it one of the choicest destinations for home seekers who want to settle in the serene environment away from city humdrum yet connected to the city lifestyle. Ravet is dotted with numerous reputed schools and boasts of good health care facilities, which are of utmost importance for convenient living.
Urban Skyline Phase 2 in Ravet 
This premium residential project is located near Mumbai -Pune expressway, just 3 minutes away. The property offers high-end amenities and features for maximum comfort and luxury. Touted as the largest residential building in Pune, urban Skyline Phase 2 gives the luxury of an unobstructed view of the city. The project has 40 floors and more than 70 amenities. Each floor is equipped with exemplary amenities exuding comfort and luxury from rooftop to podium level. It features some of the never seen amenities like pet-friendly, eco-friendly, and lifestyle amenities to address the contemporary lifestyle. Sitting in the lap of nature, Urban Skyline Phase 2 offers vast open spaces and wetlands inside the premise. There is an open-air gym, walking trail, reflexology path, and many more for health freaks. One can enjoy a worry-free lifestyle as this project offers premium security features to its residents. It is equipped with the best technological and manual security features.
If you want to live an exclusive and vibrant lifestyle in a peaceful neighborhood, explore 3 BHKs in Ravet at Urban Skyline phase 2. The property offers 2-6 bhk luxurious apartments where you will get the exclusive lifestyle you dreamed of!