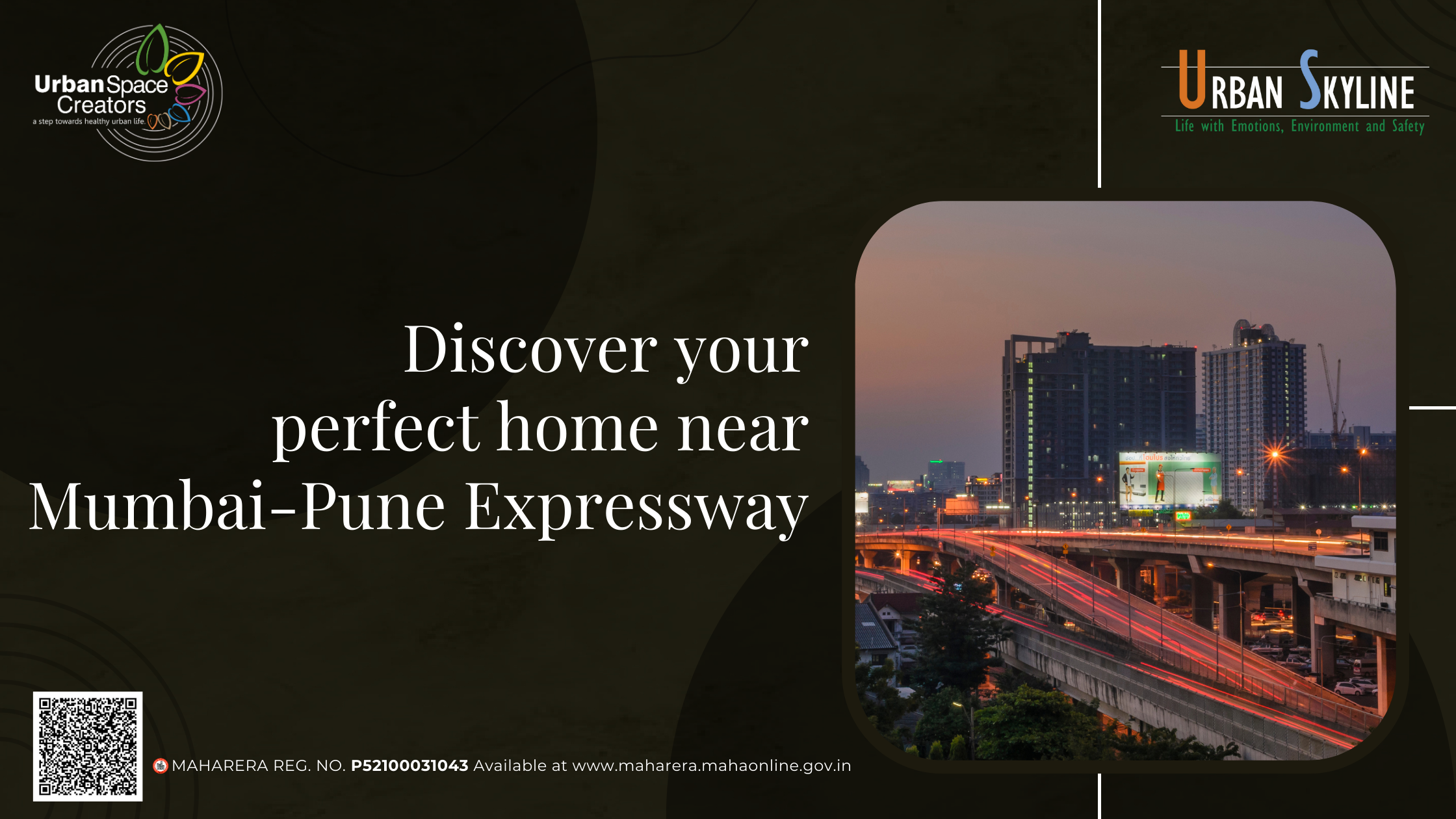 In the heart of Ravet, a masterpiece is rising – Urban Skyline Phase 2, an ambitious project by Urban Space Creators, a developer with two decades of excellence and a legacy of customer happiness. This residential marvel, still under construction, is set to redefine luxury living with its soaring 40-story tower and a dazzling array of over 70 luxury amenities. In this article, we will delve into the details of this project, exploring what makes it an epitome of modern living.
The Vision: Reaching for the Skies
Urban Skyline Phase 2 is not just another residential complex; it's a symbol of aspiration. With 40 floors soaring high above Ravet's skyline, it offers an awe-inspiring view of the city. The tower is a testament to architectural prowess and modern engineering, promising residents a lifestyle that's above and beyond.
Spacious Flats: Your Abode in the Sky
One of the standout features of this project is its spacious 3, 4, 5, and 6 BHK homes that offer panoramic views of the city skyline. These well-planned flats are designed to maximize natural light and ventilation, making every corner feel airy and welcoming. In an age where space is a luxury, Urban Skyline Phase 2 understands the value of roominess, ensuring that your home is your sanctuary.
Imagine waking up to the gentle caress of sunlight as it streams into your living room, or enjoying a cup of coffee on your balcony while overlooking the city's hustle and bustle. That's the kind of lifestyle these spacious flats offer.

70+ Amenities: Luxury Redefined
When it comes to amenities, Urban Skyline Phase 2 leaves no stone unturned. It boasts an impressive list of over 70 amenities. Some highlights include:
Rooftop Infinity Pool:

Take a dip in the sky with the breathtaking infinity pool that seems to merge with the horizon.
Fully-Equipped Gym:

Stay fit and healthy with state-of-the-art fitness equipment.

Pet Grooming Area :

Your furry friends are welcome here, too, with a dedicated pet park.

Sports Enthusiast's Haven:

Enjoy basketball, volleyball, and a jogging track to keep your adrenaline pumping.

 Co-working Space:

Who wouldn't want to work in a calm space?
The array of amenities caters to all age groups, making it a perfect place for families, young professionals, and retirees alike.
Strategic Location: Where Convenience Meets Connectivity
Location matters, and Urban Skyline Phase 2 knows it. Situated near the Mumbai-Pune expressway, it ensures effortless connectivity to two major cities. Additionally, it's in close proximity to Bhakti Shakti Park, Akurdi Railway Station, and renowned hospitals like Aditya Birla Memorial Hospital. Parents can breathe easy knowing that some of the best schools in Pune are just a stone's throw away.
Are the Flats for Sale in Urban Skyline Phase 2?
Yes, indeed! The project is currently under construction, and bookings are open for those who want to secure their place in this luxurious haven. The demand is soaring, so if you aspire to call Urban Skyline Phase 2 your home, now is the time to act.