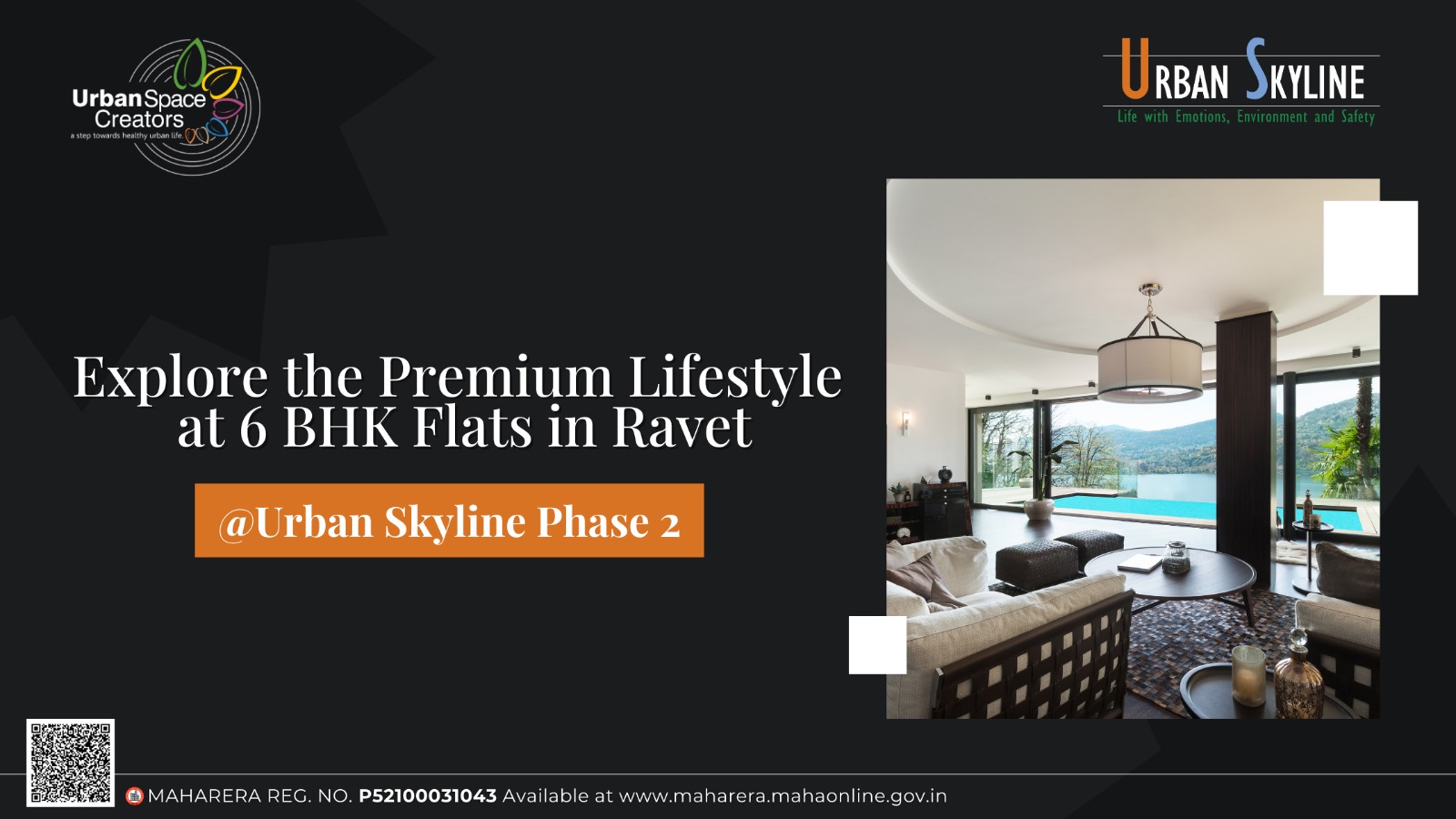 In today's fast-paced world, finding privacy and tranquillity is a luxury in itself. Imagine a haven where you can unwind in a serene neighbourhood, away from the chaos of the city. Experience the peace of mind that comes with creating your private sanctuary, a place where you can relax and rejuvenate. At Urban Skyline Phase 2, this luxury is not a dream!
Thoughtful amenities for a convenient living 
Elevating the quality of life to new heights, Urban Skyline Phase 2 offers a unique residential experience that is defined by opulence and sophistication. Pamper yourself with spa-like bathrooms, state-of-the-art fitness centres, and meticulously designed interiors that reflect elegance and comfort. With added conveniences like concierge services and round-the-clock security, every aspect of your living is designed to provide an enhanced lifestyle experience.
Luxurious Living at Urban Skyline Phase 2
Owning a home at Urban Skyline Phase 2 isn't just about luxury; it's about prestige. A community of like-minded individuals who value exclusivity and refined living, and bask in the satisfaction of owning a place that commands admiration. At Urban Skyline Phase 2, your home isn't just a living space; it's a statement of your distinguished taste and lifestyle.
Urban Skyline Phase 2 doesn't just offer luxurious homes; it presents a complete living experience. With a host of exceptional amenities and facilities, the residential complex becomes your personal haven of convenience and entertainment. Enjoy the luxury of swimming pools, landscaped gardens, and sports courts within the comfort of your home, and embrace a lifestyle that perfectly balances urban living with serenity and tranquillity.
2,3,4,5 and 6 BHK Apartments 
Urban Skyline Phase 2 by Urban Space Creators is an upcoming residential marvel that is set to redefine luxury living in Pune. Considered the tallest and greenest building in the city, this project boasts 40 floors and over 70 eco-conscious amenities that aim to reduce the carbon footprint. The project offers 2, 3, 4, 5, and 6 BHK apartments, where each unit is meticulously designed to offer space, grandeur, luxurious specifications, and amenities that redefine urban living.
Nestled in Ravet, this prestigious project enjoys the advantage of being near the Mumbai-Pune Expressway, ensuring seamless connectivity to central Pune and major roads like the Spine Road, Katraj-Dehu Bypass Road (NH-48), Aundh-Ravet BRTS Road, and Old Mumbai Road. With the Akurdi Railway Station just 6 km away and Pune International Airport within an hour's reach, Urban Skyline Phase 2 offers not just luxurious living but also unmatched convenience and accessibility.
Summary
Urban Skyline Phase 2 presents an opportunity to indulge in the epitome of luxury living. With its prestigious 6 BHK flats for sale in Ravet, Pune, this project offers not just homes but a lifestyle of grandeur and sophistication. Experience the joy of residing in a community that values exclusivity, while relishing the convenience and entertainment of world-class amenities. At Urban Skyline Phase 2, your dream of owning a luxurious flat in Ravet, Pune, can finally be realized, offering you a living experience that seamlessly blends urban vibrancy with peaceful tranquillity.