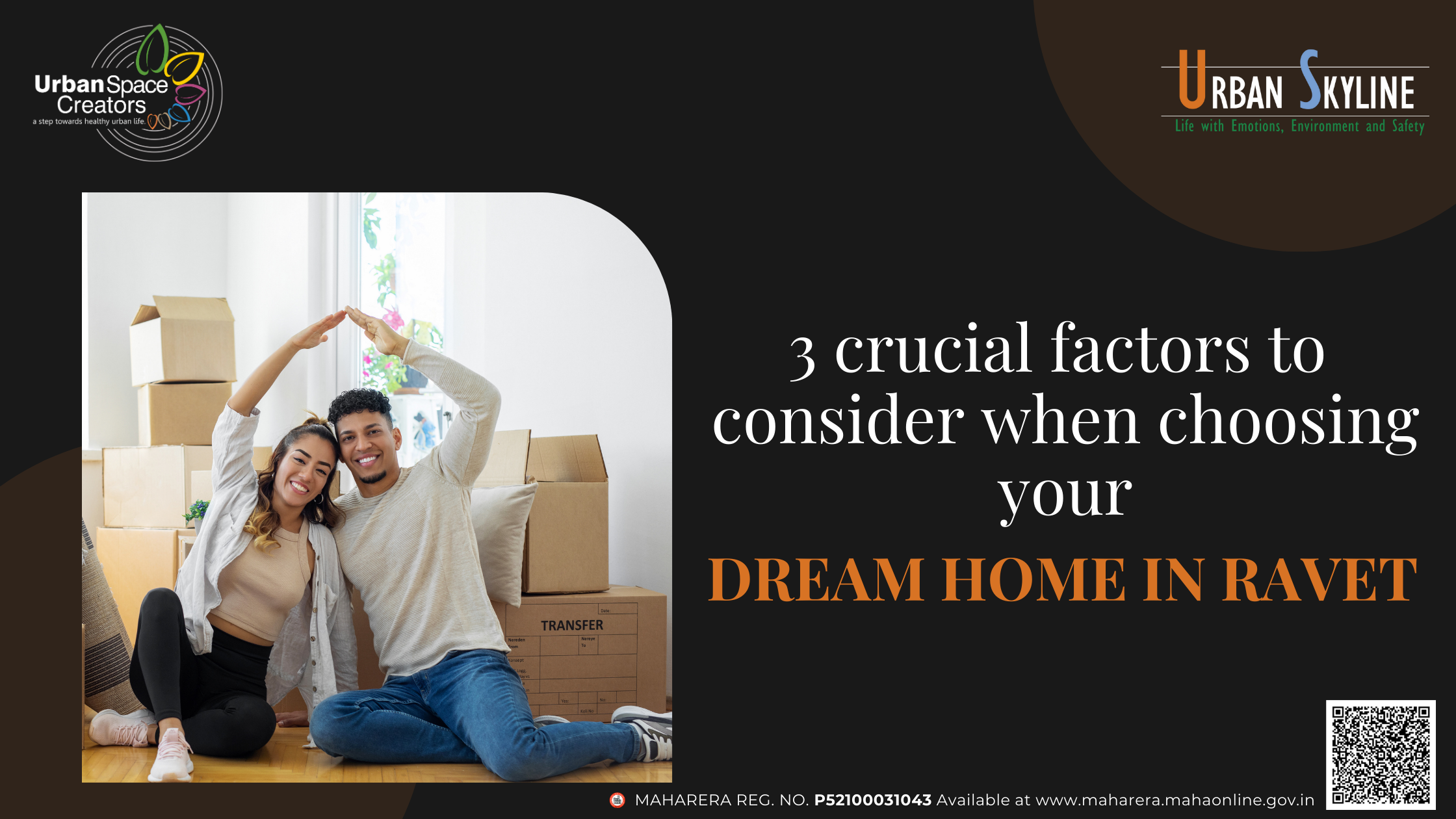 Your dream home should be more than just bricks and mortar; it should be the embodiment of your aspirations and lifestyle. Let's delve into these three essential considerations that will help you make an informed choice and secure the home in Ravet of your dreams.
Location 
Distance From Your Office
The proximity of your dream home to your workplace plays a pivotal role in your daily routine and overall quality of life. Begin by contemplating whether you prefer to reside close to your office, enjoying the convenience of a short commute, or if you are willing to trade a longer daily journey for a more spacious and serene living environment.
A shorter commute can significantly reduce stress and save valuable time, allowing you to spend more quality moments with your loved ones or pursuing your passions.
Quality Schools
For families, proximity to high-quality educational institutions is paramount. Ensuring that your dream home is situated near reputable schools not only simplifies your children's daily commute but also contributes to their holistic development.
Shopping and Entertainment Options
A thriving social life often revolves around shopping and entertainment. Investigate whether there are malls, cinemas, restaurants, and recreational facilities nearby to cater to your leisure and lifestyle preferences.

Healthcare Options
Healthcare should never be overlooked. In times of need, quick access to top-class hospitals can be a lifesaver. Prioritize locations with well-equipped medical facilities nearby, ensuring that you and your family are always covered in case of emergencies.
Family and Friends
Maintaining strong connections with family and friends is essential for a fulfilling life. While you pursue your dreams in your new home, it's crucial not to be too far away from your loved ones. Strike a balance between proximity to your social circle and the other factors mentioned to create the perfect living scenario.
Decide Your Budget
Begin by defining your budgetary limits. Consider your financial resources, savings, and the potential for future income growth. Having a clear budget in mind will help narrow down your options. 
Loan vs. Outright Purchase
Another crucial decision is whether to opt for a bank loan or make an outright purchase. While outright purchases may seem cheaper in the short term, it's important to weigh the advantages of a home loan. For those without the entire purchase amount readily available, a loan can be a feasible option. However, factor in the interest on the loan to understand the full cost.
Comparative Value
Determine how the cost of your chosen property compares to similar offerings in the neighborhood. A higher value property can potentially yield substantial long-term appreciation. Factors such as the builder's reputation and the apartment's size also influence its value.
Size of Apartment – Tailoring Your Space
Family Considerations
The size of your family is a primary determinant. For single individuals or couples without children, a 2 BHK (2-bedroom, hall, kitchen) flat near the Mumbai-Pune Expressway could be an ideal fit. It offers a balance between space and affordability, catering to the needs of smaller households.
Future Growth
Consider your future plans and potential family expansion. If you anticipate a growing family, investing in a larger apartment with more bedrooms and living space may be a wise choice to accommodate your evolving needs.
Check out 2, 3, 4, 5, 6 BHK flats in Ravet at Urban Skyline Phase 2 for a wide range of options to suit your preferences and lifestyle.